Who's talking about us? Category
---
Posted on February 21st, by Nina Mapili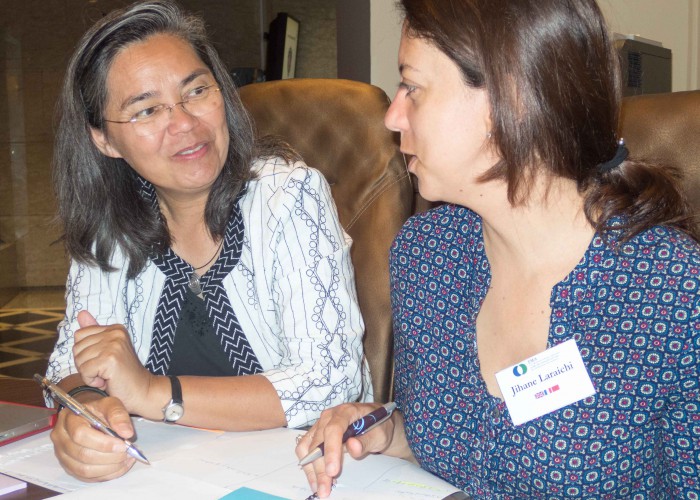 Late in 2015, Journey to Excellence Program Developer Nina Mapili began mentoring  Moroccan education entrepreneur Jihane Laraichi through a German program called Ouissal, which aims to promote economic growth through the empowerment of female entrepreneurs. After a few days to kick-start the process in person in Casablanca, they continued with regular globe spanning "virtual meetings" that went on independent of their current locations. Skype, WhatsApp and Google Docs made it possible to continue the conversation between Mexico and Germany, Morocco and Japan, Paris and Switzerland and beyond.
But does it really work?
Today this recommendation came in from Jihane, who remains in contact with Nina:
"I was mentored for a year beginning in September 2015 by Journey to Excellence Program Developer Nina Mapili as part of Ouissal, the German-Arab … Read More »
---
Posted on February 3rd, by Nina Mapili
"Lead an Enterprising Life!", an article by Journey to Excellence program developer Nina Mapili, recently appeared in the "Cahier de Management, Express de Madagascar" as part of a series by leading Malagasy business school ISCAM. The article picks up the thread of the 2014 international conference "Creating a Mindset for Growth and Development" that her company, Mapili GmbH, organized with Malagasy partners ISCAM, "Compagnie Miangaly Théâtre" and KENTIA Holding sarl.
In the article, she argues that it takes a critical mass of enterprising, growth mindset individuals – with a shared vision – to develop and maintain a successful organisation – or a sustainable country – and emphasizes the value of leading an "enterprising life".
Lead an Enterprising Life!
Company XYZ is 20 years old, and the numbers are not looking good.  The owner realized that he and his team didn't have the necessary … Read More »
---
Posted on February 3rd, by Nina Mapili
Mener une vie entreprenante!
L'entreprise XYZ a 20 ans, et les chiffres ne semblent pas très positifs. Le propriétaire réalise qu'avec son équipe, il n'a pas les connaissances et les compétences nécessaires pour suffisamment faire face aux défis qui les attendent. Il se rappelle alors d'une vielle blague :
« – Qu'est-ce qu'un consultant ?
Réponse : « C'est quelqu'un qui vous enlève la montre de votre poignet et vous donne l'heure. »
Sa fille, appelée à être le prochain directeur, vient vers lui avec une suggestion. Un facilitateur pourrait leur « laisser la montre au poignet » et les aider à la lire. Le propriétaire décide de faire un essai. Avec mon appui et celui de mes collègues, l'équipe dirigeante a évalué leur entreprise et ont dessiné des plans d'action spécifiques pour faire face à des problèmes dans des domaines clés. Ils ont alors quitté le séminaire enthousiasmés et pleins … Read More »
---
Posted on December 8th, by Nina Mapili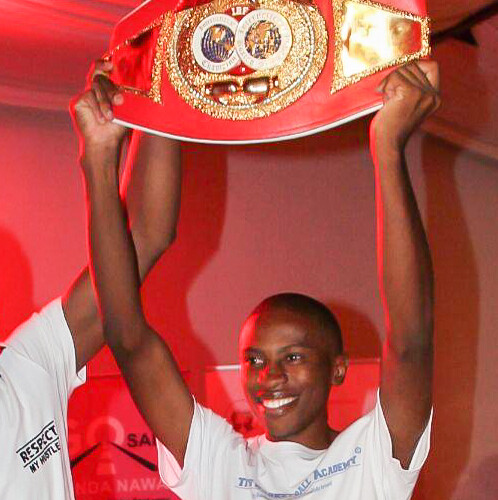 Titus Mwahafa was a young secondary school student in 2010 when he participated in a Journey to Excellence (J2Ex) "Take Charge of Your Life!" (TCYL) workshop in Windhoek, Namibia that was organized in conjunction with Junior Achievement (JA), an NGO that promotes entrepreneurship.
Now a university student, he recently won top honors in two separate entrepreneurship competitions: the Namibian Business Hall of Fame honored him as "Social Entrepreneur of 2015", and he was named "Middleweight Champion in Namibia" for his business pitch at the Global Entrepreneurship Week's "Get in the Ring" competition.
Titus has managed to unite his two big passions: basketball and business, in a program that helps young Namibians learn more about both. His Technical Basketball Academy focuses on "growing young people to be entrepreneurs while practicing sports".
We're thrilled because he credits J2Ex , next to JA, as one of the programs that gave him the … Read More »
---
Posted on November 25th, by Nina Mapili
Lakroan'i Madagasikara ON-LINE
UNE MEILLEURE VISION
Voyage vers l'excellence*
Publié par Razafy le 2014-10-15 08:50:00
http://http://www.lakroa.mg/read.php?item_id=329&cat_id=education&user_id=11
Voyager vers l'excellence : qui voudrait revenir au point où il était après un tel voyage ? Créer une mentalité pour le progrès et le développement : qui n'en a pas parlé, mais où sont les actions ? Les idées sont là, le potentiel immense… à nous de voir, à nous d'agir !
Imaginez un puzzle ! Avec ses 100, 500, 1 000 ou 10 000 pièces, les unes toutes différentes des autres. Sans l'une de ses pièces, le puzzle ne sera jamais terminé. Des pièces à la mauvaise place, et tout est à recommencer. Cette image du puzzle illustre à la fois l'unicité qui caractérise chaque individu et l'indispensable coexistence pour former un tout. Une unité qui respecte l'unicité, une unicité qui renforce la diversité. Diversité d'idées, de projets, … Read More »