Who's talking about us? Category
---
Posted on June 7th, by Nina Mapili
Read case studies to learn about how the J2Ex program has worked for various people and organisations: SAFRI & J2Ex Case Studies and Progress Reports FINAL
---
Posted on June 5th, by Nina Mapili
Cecilia Gaolathe, MD of the Dream Centre, followed her passion for children with disabilities when she founded The Dream Centre in Gaborone, Botswana. Following a Journey to Excellence (J2Ex) Program "Take Charge of Your Business!" (TCYB) workshop, she began professionalising the way she managed the business – learning to "strike a balance" that enabled her to sustainably follow the passion.
---
Posted on June 5th, by Nina Mapili
In the J2Ex video, program participants and partners speak of their experiences.
---
Posted on June 4th, by Nina Mapili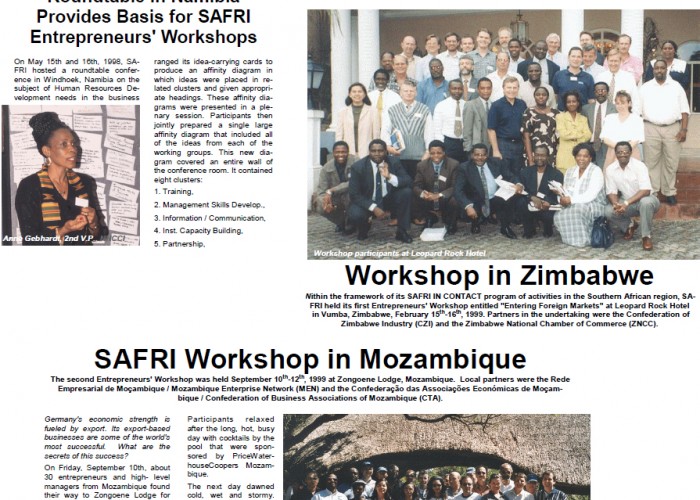 The SAFRI In Contact 1999 Newsletter documents – among other things – the beginnings of Nina Mapili's work with SAFRI. This is where the J2Ex program has its roots. Check out the whole SIC Newsletter (link above) to read in detail.
---
Posted on June 2nd, by Nina Mapili